2023 OMFA Provincial Finalists list
The Peterborough Kiwanis Music Festival wish to acknowledge the participants, parents, teachers, coaches and accompanists who have assisted our area musicians to take part in the festival, and then to further their musical education by preparing and competing at the provincial level. Bravo to you all!
PKmf2022!2023
 We are commencing a partnership with Delta Bingo as of July 1st, 2022
Provincial results for 2022 virtual OMFA competition have been posted 
WE are so very proud of all our competitors who prepared for this virtual competition and are pleased that we came away with 2 first placements, 1 2nd placement and 4 third placements.  All Provincial Finalists were winners in our local festival.
2021 PROVINCIAL OMFA RESULTS PETERBOROUGH KIWANIS MUSIC FESTIVAL
Charlotte Collver                                          Level 2 Voice A                    3rd
Rory O'Neill                                                   Level 5 Voice C                    HM
Mya Deschamps                                          Level 8 Voice A                    HM
Rory O'Neill                                                   Primary MT A                        1st        Best of Class
Natasha Mackey                                          Sr. MT B                                HM
Tyler Evans-Knott                                        Diploma Woodwinds            1st
Jalen Yeung                                                  Level 3 Piano B                    1st
We recognize all the performers who were nominated to the OMFA provincial virtual festival for 2021.   The above named young people were Winners in their respective levels from 1700 entries.  Bravo and keep up the great musical work! 
The Music festival was very sad to learn of the death of Sister Mary Zilinski, who taught piano in the Peterborough and surrounding areas for many many years.  We would like to commence a memorial award in her name, and former students or anyone who was touched by this remarkable teacher, are more than welcome to contact the office at 705-748-2045.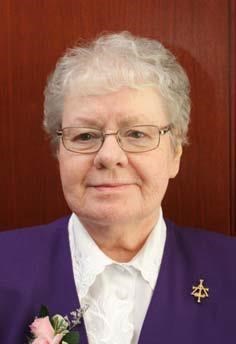 The Peterborough Kiwanis Music Festival was saddened to learn of the death of Mrs. Marilyn "Buddy" Hunter this past spring, our thoughts are with the family at this time. Buddy was an amazing musician and supporter of the festival.
Back in February, 2020,  Honorary Life Member Glenys Reid, died in her 97th year.
OFFICIAL INFORMATION  


74th annual festival 2020 was cancelled due to Covid-19
75th Annual Peterborough Kiwanis Music Festival will be Virtual